Teeth straightening and other tales: Healthcare has, in the past two years, turned into a global and heated topic for debate. This was essentially triggered by the spread of

Covid-19

, a disease that uncontrollably plagued the world and put a spotlight on the future of healthcare across various medical and health industries.
.
The rise of Covid-19 forced an abrupt transition from physical interactions in offices to virtual remote working. As a result, getting consultations in clinics became more difficult – increasing the need for digital communication in medical sectors. This switch has prompted many institutions to spread awareness around new forms of healthcare practices and services through all kinds of digital channels.
In other words, it was time to step up the marketing game in the age of a New Normal.
That being said – what distinguishes digital marketing from traditional marketing? More specifically, what are the characteristics of healthcare marketing and how does it stand out from marketing in other fields? Mayssa Nasr, Director of Marketing at the tele-dentistry startup BASMA.com, sheds light on those matters.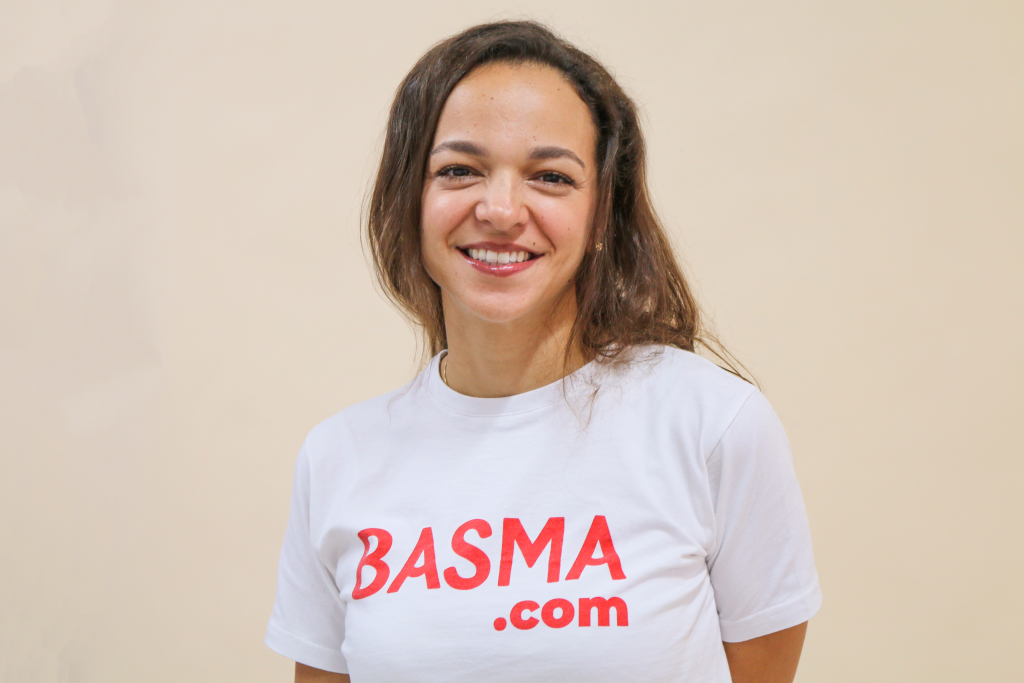 Digital marketing: An undeniable need in the 21st century
In 2020, companies of all kinds were caught off guard by a new reality that imposed itself on them. That sudden change forced them to reconsider their strategies and turn their focus to digital marketing. The "Covid-19 pandemic has left its mark on companies that were forced to resort to alternative options in order to persevere in the markets", explains Nasr. Moreover, she warns how "companies need to adapt quickly to the needs and requirements of the market, since most people are now working from home – stepping out the front door only to buy necessities. Therefore, I resorted to looking for new ways to reach people, and the most prominent option was investing in the digital world."
Amid the challenges that surfaced, Nasr also saw plenty of new opportunities. "[D]igital marketing differs from traditional marketing in terms of cost and target audience. It also offers the possibility of resorting to A /B testing, a.k.a. the split test. It's a marketing tool that helps us test out two options and pick the best performing one." She also noted that "digital marketing helps companies better analyze the return on investment for each advertising campaign they launch".
Healthcare e-marketing… a new and inevitable reality
Contrary to popular belief, digital marketing is not constrained to the advertorial and industrial sectors. It has, unsurprisingly, also become indispensable to the field of healthcare – especially once the pandemic erupted and awareness around ways to contain it intensified.  Nasr points out that "unlike commercial marketing, awareness and education take center stage in digital marketing. […] The more we contribute to raising awareness around health issues, the more we gain trust from our audience and therefore generate more conversions." She goes on stating that "it's not easy for healthcare workers to market themselves, as they may not be able to correctly identify the target groups. That's why it's crucial that communication be accurate and credible to avoid jeopardizing the reputation of healthcare professionals."
Teeth straightening and other tales: How remote work reveals new needs
With the rise of a "remote work" culture, virtual meetings have become a new norm. Looking at one's face through a computer screen everyday has pushed many to take extra care of their appearance – especially their teeth. Indeed, in the past two years, the dental industry has observed a significant increase in patients' demand for dental restoration and teeth straightening to boost confidence. Echoing Nasr's earlier thoughts, a positive phenomenon emerged amid the lockdown challenges: embracing self-care through straighter and healthier teeth.
In a study conducted by Align Technology in 2018, the results revealed that approximately 60% of people suffer from teeth misalignment (malocclusion), and that about 300 million people can benefit from orthodontic treatments. The "Zoom Effect" triggered by e-meetings has shed light on those statistics and many adults took the step to a straighter smile.
BASMA.com's Marketing Director emphasizes how "digital marketing for oral health is just as important as marketing for other healthcare services. And thanks to social media and websites, as well as online articles and interviews with dentists and orthodontists, users are becoming more aware of the importance of getting straight teeth and maintaining proper oral care".  Nasr continues by asserting that "the challenges are great in the field of healthcare e-marketing, but the biggest challenge is gaining patients' trust through online platforms. Once we gain that trust, the rest unfolds much more easily."
"BASMA's e-marketing is based on credibility, clarity and showing results to gain the patient's trust." But that's not always enough; there is an essential need for "physicality in medical services. This is where specialized partner clinics equipped with the latest technologies come in and reinforce our credibility as a healthcare platform", concludes Nasr.
In short, healthcare is and will always be at the forefront of global discussion – but obtaining accurate facts in the age of hyper-information remains the biggest challenge for users seeking medical services like teeth straightening solutions. Can healthcare e-marketing help dispel some of the misconceptions spread among the digital population?